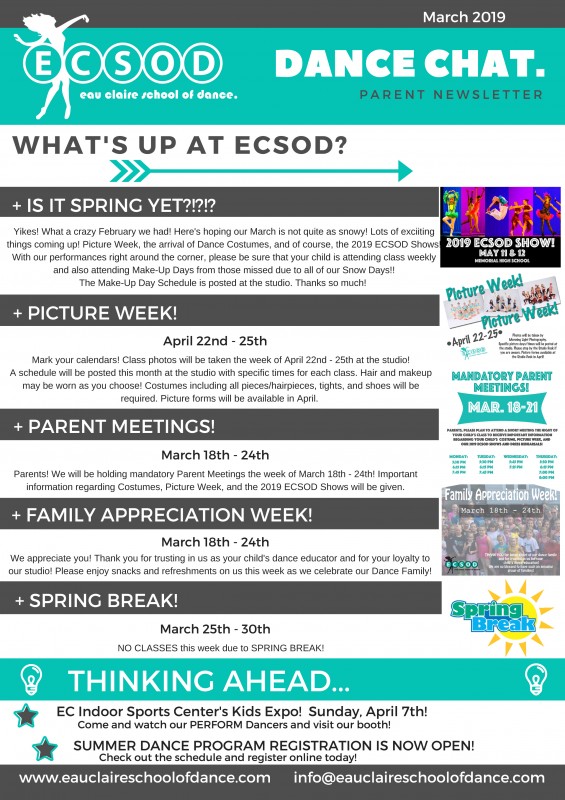 ECSOD Parent Newsletter!

The latest edition of our monthly newsletter, "ECSOD Dance Chat", is now available! Check it out here! Copies are also emailed out each month, and available at the studio!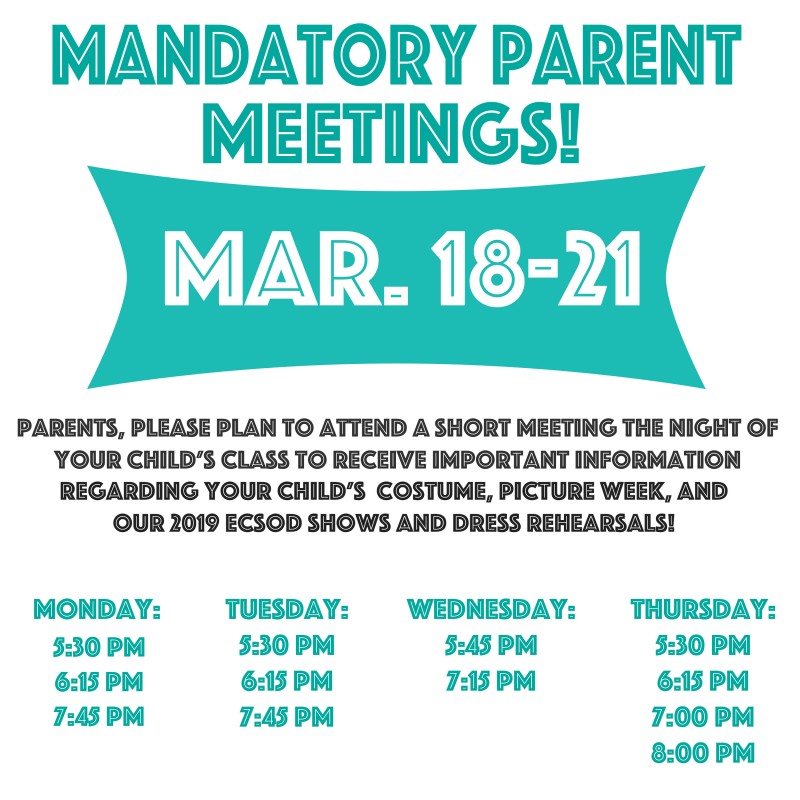 MANDATORY PARENT MEETINGS!
March 18th - 21st
Important information regarding the 2019 ECSOD Show, costumes, and picture week will be given!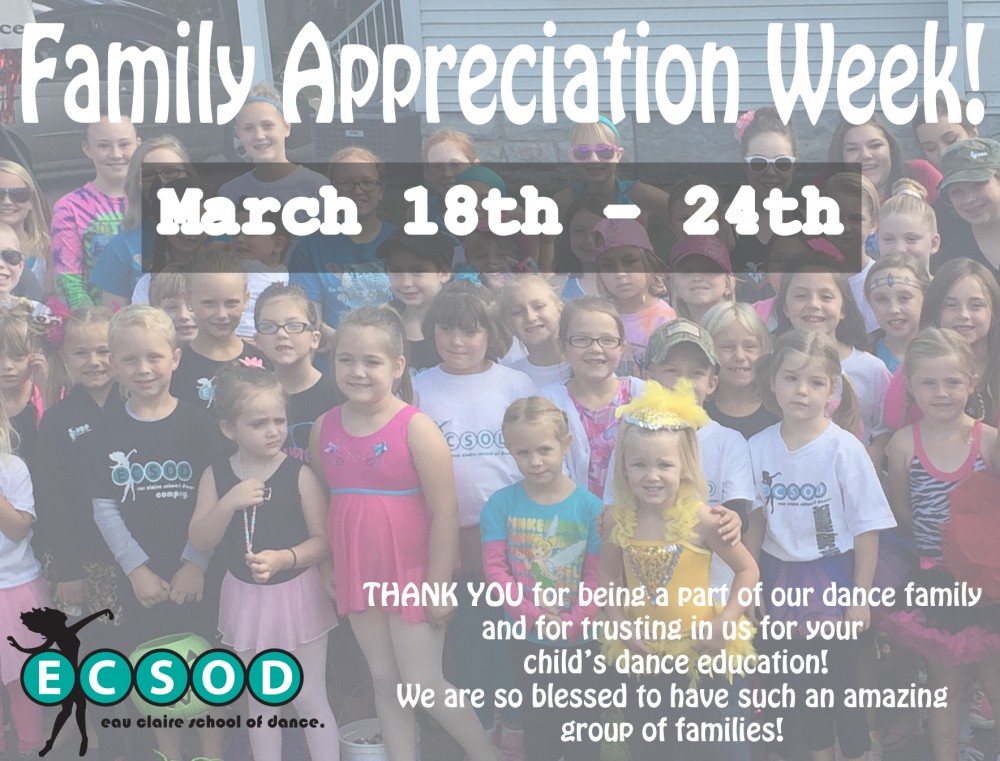 THANK YOU!!
Celebrating our amazing Dance Family March 18th - 24th!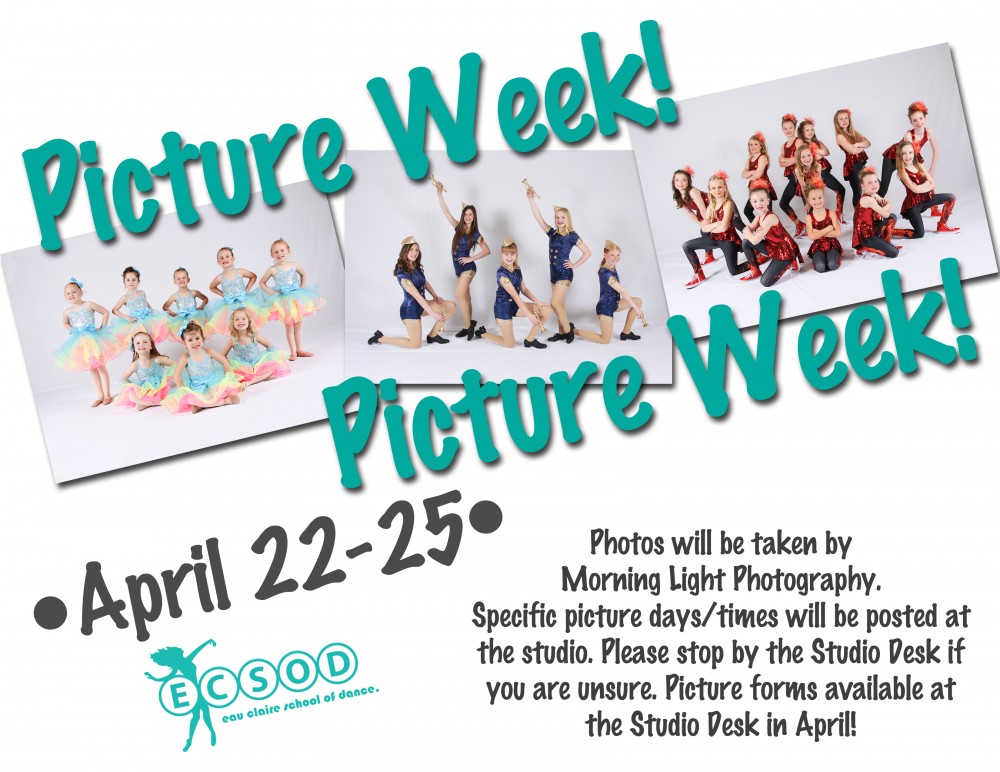 PICTURE WEEK!
April 22nd - 25th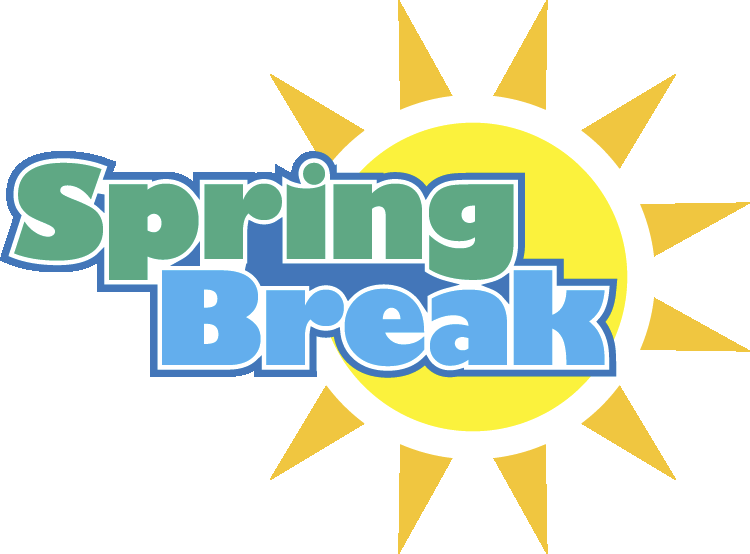 SPRING BREAK!
March 25th - 30th
NO CLASSES this week due to SPRING BREAK! Enjoy!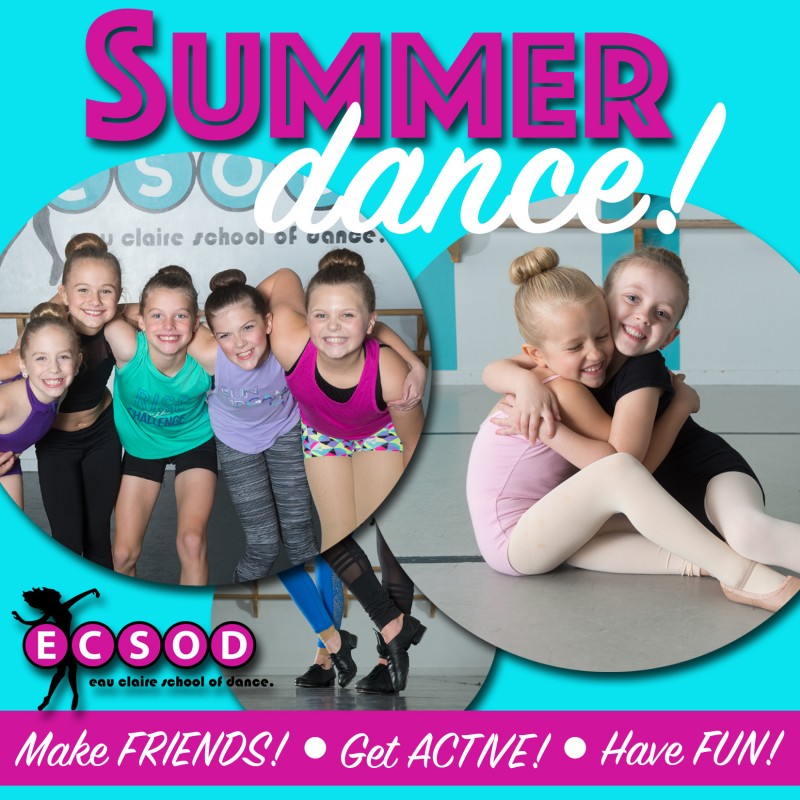 NOW ENROLLING for our SUMMER DANCE PROGRAM!
Check out everything our program has to offer!
ECSOD IS A CERTIFIED ACROBATIC ARTS STUDIO!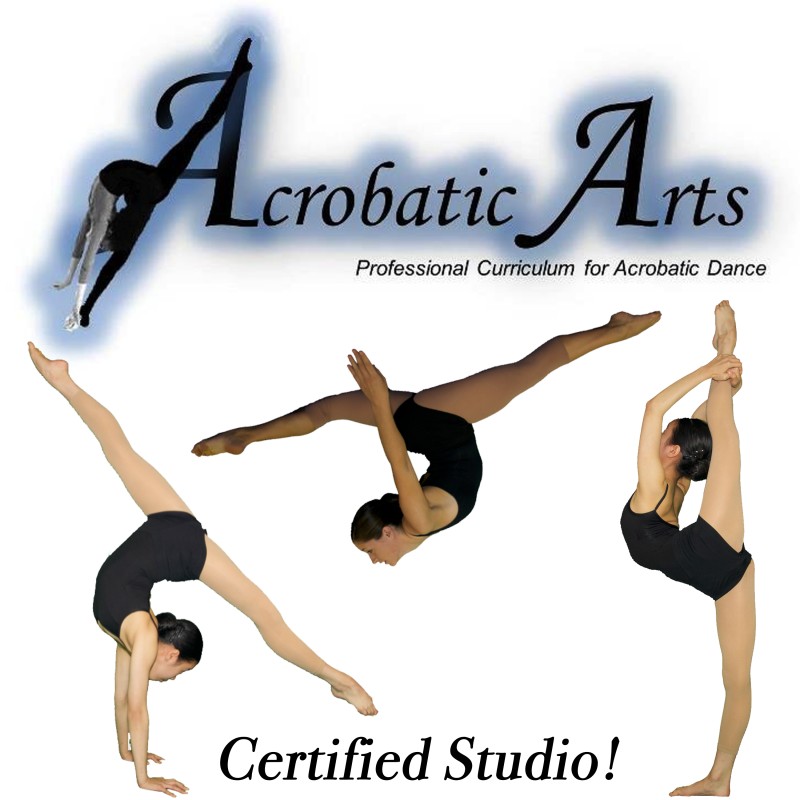 $65
Beginner and Intermediate Levels
6-Week Session June 24th - July 29th!