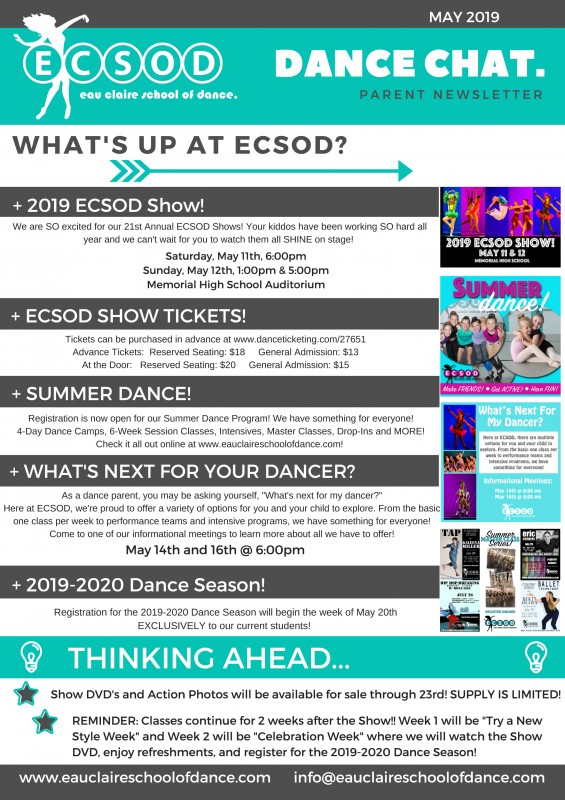 ECSOD Parent Newsletter!

The latest edition of our monthly newsletter, "ECSOD Dance Chat", is now available! Check it out here! Copies are also emailed out each month, and available at the studio!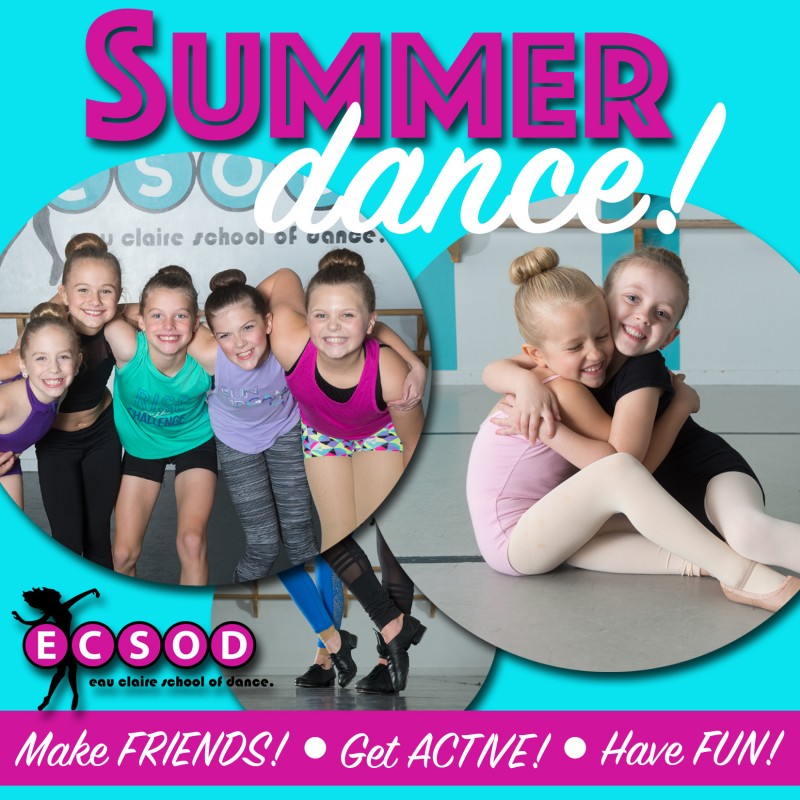 NOW ENROLLING for our SUMMER DANCE PROGRAM!
Check out everything our program has to offer!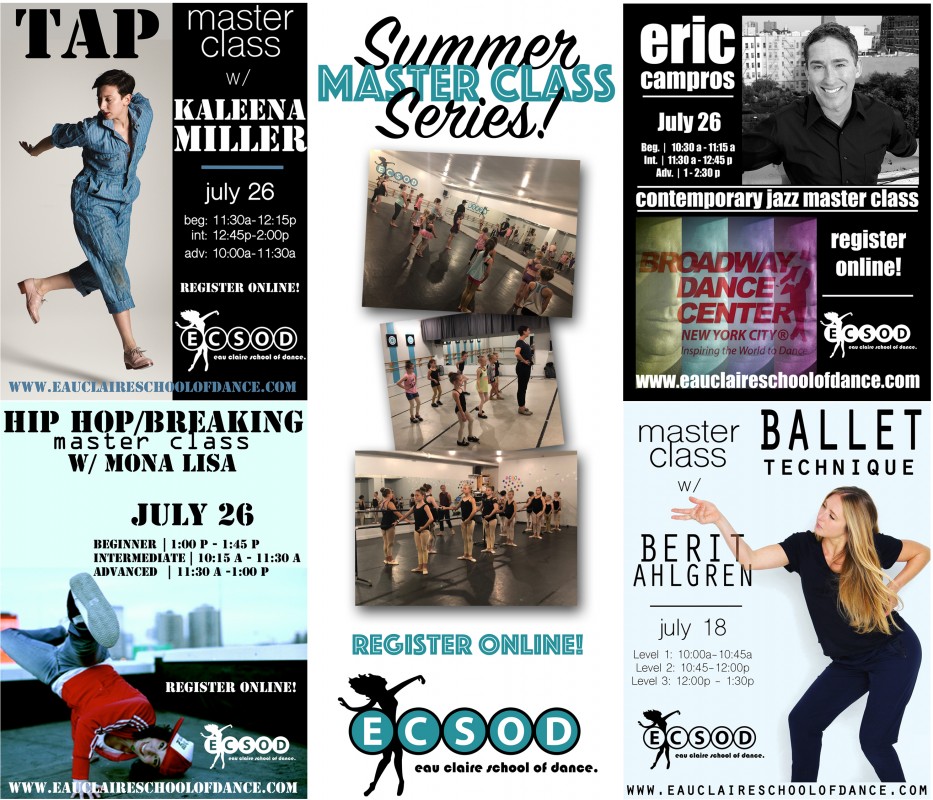 Summer Master Class Series!
Register now for these incredible dance opportunities, brought to you,
right here at ECSOD!
Register Online TODAY!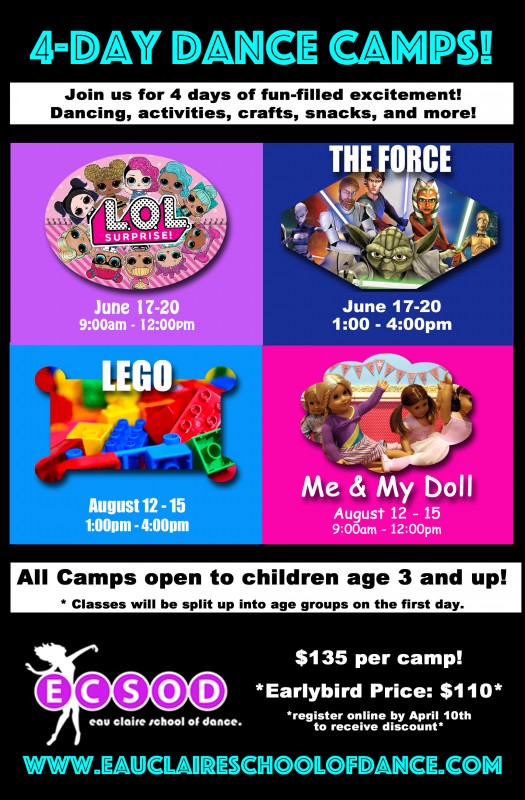 4-Day Dance Camps!
Join us for these fun and fabulous 4-Day Summer Dance Camps!
Register Online Today!
ECSOD IS A CERTIFIED ACROBATIC ARTS STUDIO!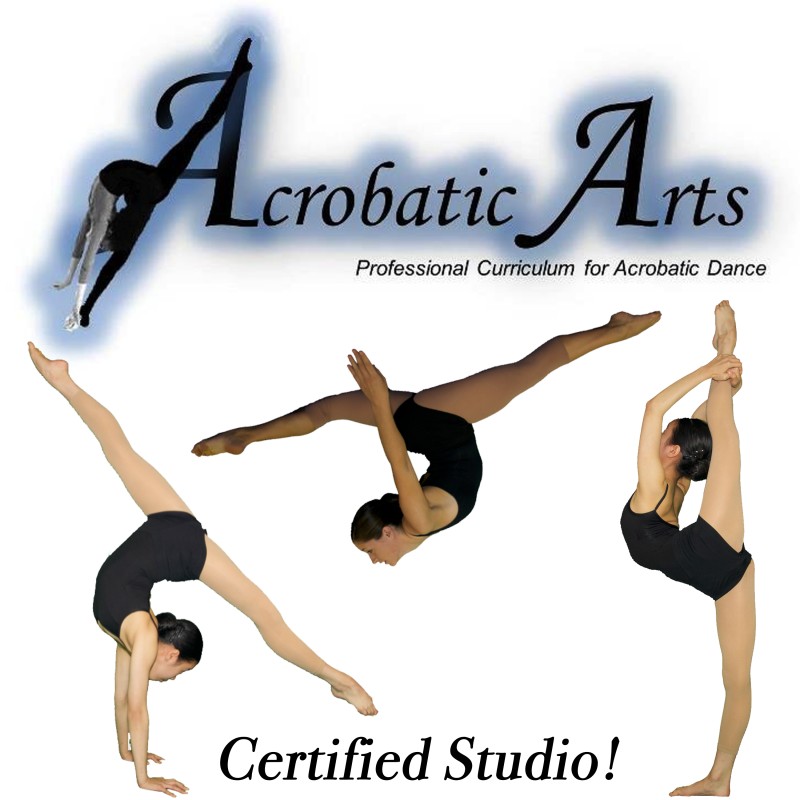 $65
Beginner and Intermediate Levels
6-Week Session June 24th - July 29th!