The 2021 ECSOD Shows will be held at The Lismore, downtown Eau Claire, May 15 & 16, 2021!
Showtimes: May 15 @ 2:00 & 5:30pm | May 16 @ 1:00 & 4:00pm
Tickets available now through your parent portal and via this link!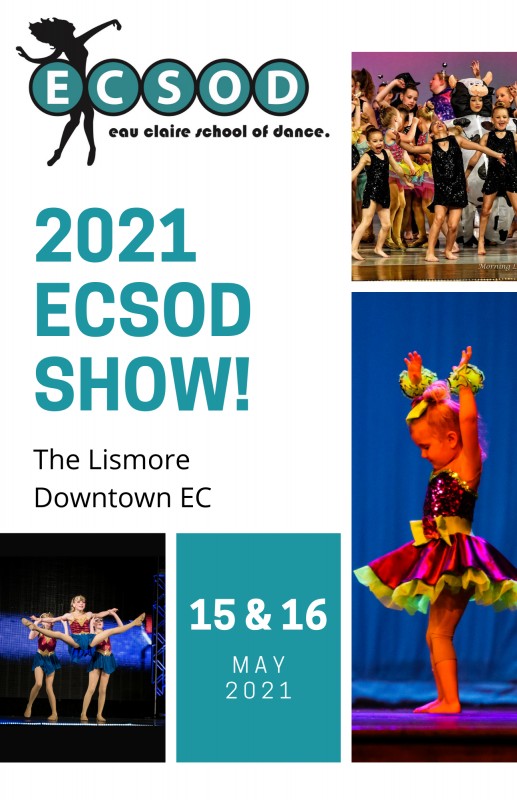 SUMMER DANCE!
Registration is NOW OPEN for our 2021 Summer Dance Program! Click here to view the full schedule and to register online!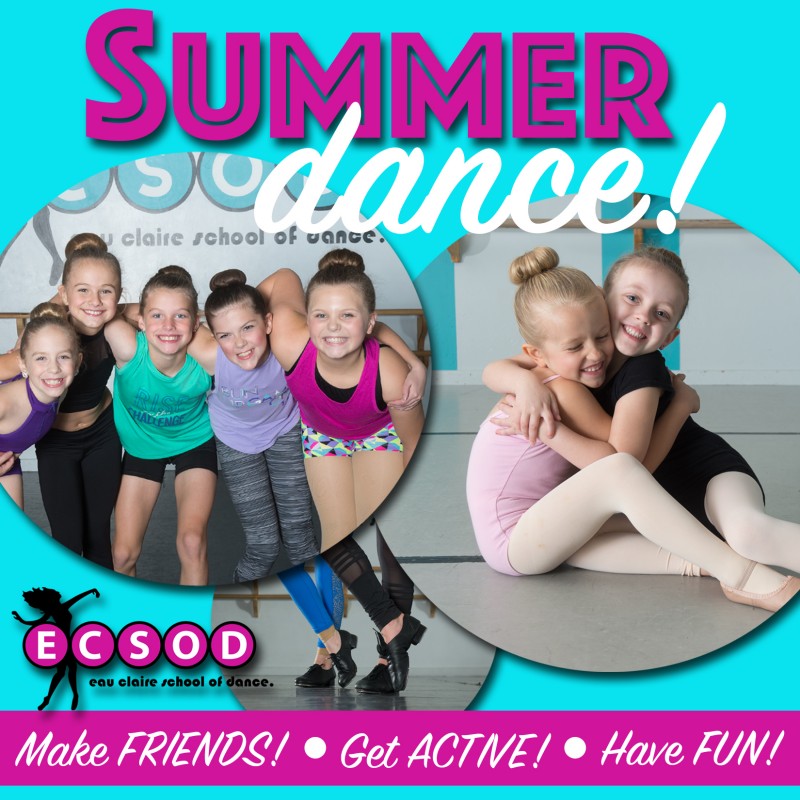 ECSOD is a Certified Acrobatic Arts Studio
Register now for our Summer Acro Session! Click here!