Weekly attendance is expected. If you do miss, please email us so we can let the instructor know. No refunds for missed classes. You are welcome to make up the missed class in a similar style class.
Billing Questions
Please contact accounts@eauclaireschoolofdance.com with any billing questions or concerns. Thank you!
Calendar
Please see the studio calendar in your Welcome Packet, Parent Portal, or check it out here.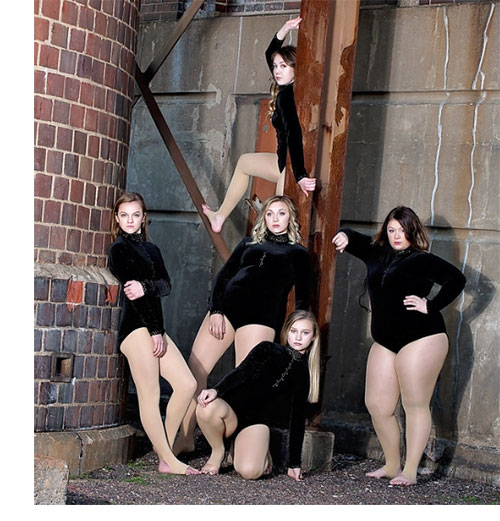 Class Observation
We offer three viewing screens in our large waiting area for your viewing ease.
Class Photos
Class photos will be taken each year in dancers costumes. Once date has been determined, it will be posted on our website, emailed out, and published in the Newsletter as well as your Recital Packet.
Costume Deposit
A $35 deposit is due at time of registration. This is non-refundable. An account credit will be issued if withdrawn prior to Oct. 1.
Dress Code
Please see the Dress Code located in your Welcome Packet or check it out here.
Emails
Please contact Stephanie@eauclaireschoolofdance.com with any questions you may have.
Questions about Perform!, please contact Stephanie@eauclaireschoolofdance.com.
Questions about Company, please contact Miki@eauclaireschoolofdance.com.
Billing Questions/Concerns, please contact Accounts@eauclaireschoolofdance.com.
Family and Multi-Class Discount
Families with multiple dancers or dancers enrolled in multiple classes will receive a 5% discount on the lower priced class or classes.
Lost and Found
Please check our lost and found for any missing items. Our amazing desk staff will be glad to assist you.
Membership Fee
Each dancer will have a Membership Fee of $35, max of $70 per family. This fee is increased for our Perform! and Company dancers.
Newsletter
A monthly Newsletter will be emailed to you. It will also be posted on the website, at the studio, and in your Parent Portal. You will have access to all previous Newsletters in the portal. Check it out here!
Parent Meetings
A parent or adult will need to be present the following weeks with their dancer. Please pay attention to newsletters and emails for specific days/times.
Parking
Parking is available in the parking lot and also on the street.
Payments
The Payment Schedule is located in your Welcome Packet and also in your Parent Portal. Please email us if you have any questions!
Privacy Policy
View ECSOD's Privacy Policy here.
Returned Checks
All returned checks will receive a $25 fee.
Shoes and Merchandise
ECSOD offers a full line of dance shoes and dancewear. We have a store in the studio and full line available online in your portal.
Show Dates
Please see the ECSOD Shows page for current Show information.
Show Package
Each family is required to purchase one Show Package. The total is $50, which is split into two payments of $25 each due on February 1st and April 1st. The Show Package includes (1) Show T-Shirt, (1) Show DVD and digital download, (1) ECSOD Yearbook, and Action Photos from the Show. Additional items may by purchased a la carte.
Weather Days
ECSOD will close if the ECASD closes or cancels school. We will post on Facebook and send texts and emails as soon as the decision has been made. Days will be made up at an alternate time. No refunds for these classes.
Withdrawal from Class
Written notice of withdrawal must be received and turned into the front desk. Date of withdrawal will be noted and payments will be stopped for the NEXT auto pay date. No refunds will be provided.